Back-end developer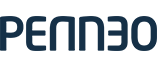 Quick facts
City:

København
Extent:

Full time
Type of work:

Recruitment
Job Category:

Web Developer, back-end
Start date:

As soon as possible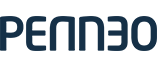 Quick facts
City:

København
Extent:

Full time
Type of work:

Recruitment
Job Category:

Web Developer, back-end
Start date:

As soon as possible
Do you have questions about this job?
Linda Ekström or a colleague in the recruitment team will gladly answer you on linda.ekstrom@academicwork.dk. Please specify advert-ID in your email: 15034333
Are you ready to think out of the box and use your coding skills in a team, where you always share your ideas and thoughts with each other? Join Penneo, a fast-growing company, where the people are always prioritized first! Sounds interesting? Send us your portfolio of great projects, CV and a letter of motivation describing why you should be the one to take upon this amazing adventure with Penneo!
About the role
Penneo's core task consists of helping other companies sign their documents digitally. It is a young and dynamic company with employees, who dare to think out of the box, and who strive to do things in a different and new way. Penneo is looking for a back-end developer with the same mindset to join them on their exciting journey in Copenhagen, where high-fives, hard work, and freedom with responsibility are the essence in everything they do.
Penneo cares about their employees, which is also why you are offered:
Health insurance
Catered lunch
Active relocation assistance
Friday Cocktail Bars and other regular social events
Company trips and team experiences, to both warm locations, as well as several snowy winter wonderlands.
Job duties
In the position as back-end engineer you will be working on Penneo's existing platform with the main task to provide data to internal tools and external integrations.
In this position you will be a part of the product development team, in which you in collaboration with your co-workers will convert the costumer's needs and feedback into the product.
The working tasks include:
Code refactoring
Adjust functionality on the existing platforms in collaboration with the team
Use your back-end developer skills with third level support
You will be working with, among others, the following technologies: Docker, PHP, Java and MySQL.
We are looking for
In order to succeed in this role, it is important that you are curious and take initiatives to explore new areas within your field. You are outgoing and has a good sense of humor. You are not afraid of sharing your ideas and thoughts with your colleagues, as well as you love to help and be helped.
It is a requirement that you are:
Experienced with programming, with a minimum of 2 years of work experience
Experienced user of SQL database (MySQL, MariaDB, MSSQL, Postgres, or others)
Passionate about making high quality products
Curious and brave enough to go new ways to solve technical problems
Responsible and self-driven with a security mindset
Cooperative and willing to brainstorm and solve problems as a team
You are excellent in English – both written and spoken
Experience with these is an advantage, but not a requirement:
Docker
knowledge of HTTP requests
Linux
PHP
Symfony
Java
In this position you will get a lot of experience with the combination of code refactoring and team work. You will become a part of a family, where at your technical skills aren't the only thing of importance, but where your personal competences are just as important as your technical skills.
Are you the one we are looking for? Apply today and get the chance to become a part of this awesome team!
OTHER INFORMATION
Start: As soon as possible with regard to the notice period

Type of work: Recruitment

Work extent: Full time

Location: Vesterbro, central Copenhagen
Denmark is the happiest country in the world, so even if you have to relocate, you shouldn't worry. We've got you covered! Penneo has a very international and closely knitted team that is always happy to help and enjoy the good times together. If you are living abroad, don't hesitate to check www.denmark.dk and get a taste of the Danish way of Life.
OBS! We only move forward with relevant applicants:
who can send some of your work showing your abilities within back-end developing
who can submit a CV giving a good overview of your skills
This recruitment process is conducted by Academic Work. The request from Penneo is that all questions regarding the position is handled by Academic Work. Apply by pressing the "Apply here" button below. Our selection process is continuous and the advert may close before the recruitment process is completed if we have moved forward to the screening or interview phase.
We do not handle applications through e-mail, but if you have questions about the position you are welcome to email us at info@academicwork.dk.and we will answer during office hours. Please write the advert title in the subject and paste the advert link in the mail. For general considerations about your applications/our recruitment process, we are often available in our chat function on our web during weekdays. Feel free to contact us there!
Client information
Penneo is a company that constantly breaks barriers and expands their horizon. They help companies sign their documents digitally using their e-ID's. Since the beginning in 2012, they have conquered Denmark, and are now operating in all Scandinavian countries.